Many know MKH as a property developer. But the Malaysia property sector had been so over the past 6 to 8 years. Fortunately for MKH it ventured into oil palm plantations in mid 2000s.
If you look at the chart you can see that while the EBIT contribution from the property development segment had been declining since 2016, that from the plantation segment had been growing. In 2022, the plantation segment accounted for about half of MKH's EBIT.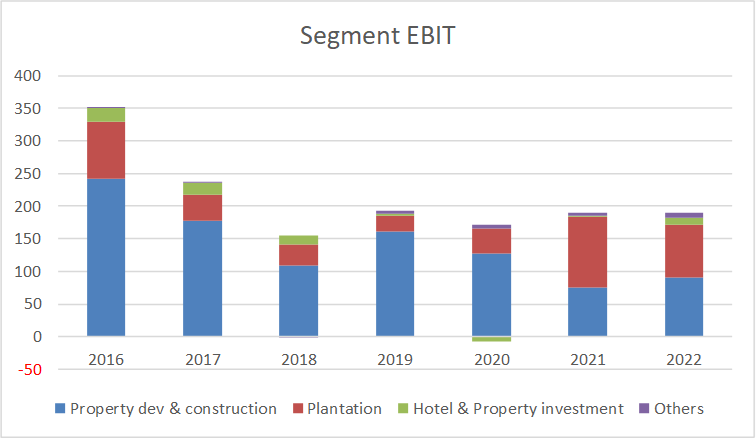 So, what does it mean for an investor?
When the property sector recovers, we can expect better overall profit.

Property and oil palm sectors are cyclical but they are affected by different factors. So MKH performance will be less cyclical.

For more insights into the Bursa plantation sector, refer to "
How the Malaysian plantation sector performed over the past 10 years"