Blue Linx (BXC) is a US wood-based company. There is a strong correlation between BXC revenue and US Housing Starts. Housing Starts is cyclical and BXC should be analyzed and valued as a cyclical company.
While BXC past 2 years' performance has been record-breaking, it does not represent its performance over the cycle.
The real valuation challenge is then what to use as the cyclical values. If you use the historical averages, there is no margin of safety.
But if you ignore the cyclical picture and use some projected values, you can have a margin of safety. The real question is whether it is appropriate to use such projected values for cyclical companies.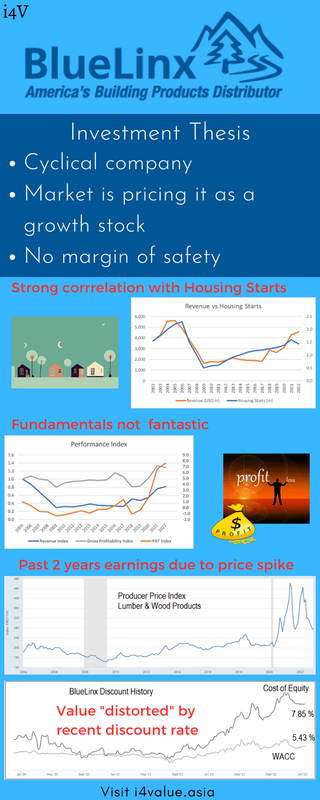 I hope the infographic above taken from 
Are these outstanding stocks - what to consider? (Other Stock Exchanges)
 can provide some insights to answer the question.